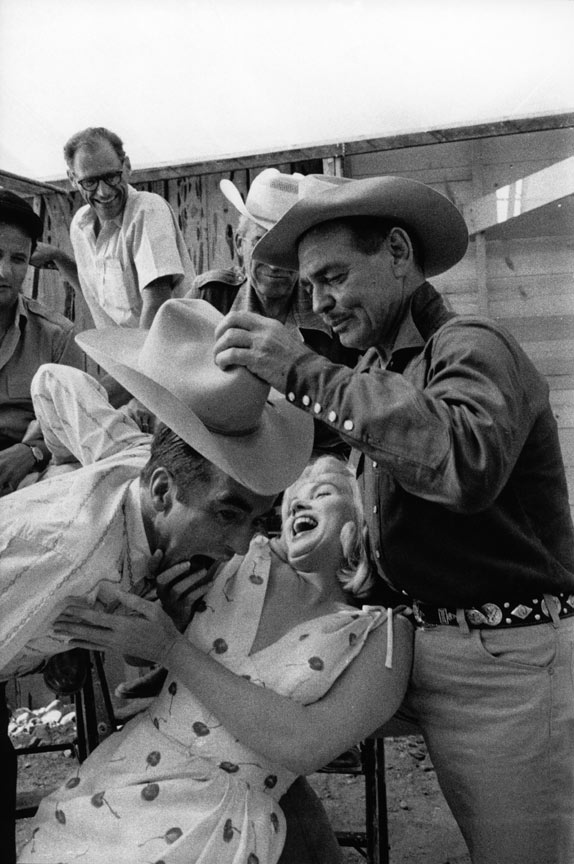 Is it just me, do others feel a heightened sense of gratitude for being alive in the lead up to Christmas? I've been
bitchin
' a lot this week about how 'tired' I'm feeling right now. But
fangin'
it up Heidelberg Road at dusk I thought,
Hitchens
is dead. Molly is is a coma. I'm doing alright.
But then I turned on the TV. Only a sadist would schedule The Misfits (John Huston, 1961) this close to Christmas when everyone is preoccupied with where they fit – with their peeps, the world at large – but on it is. Watching an ageing Gary Cooper and utterly messed-up Marilyn Monroe traipsing around the Nevada desert is making my heart hurt all over again. The stories about the troubled shoot are legion. Watching that cohort of misfits, sans advertising, unfolding in the hermetically sealed world of black and white film brought death that bit closer. Thank goodness for the warm, soft night, the warm bodies, this house.