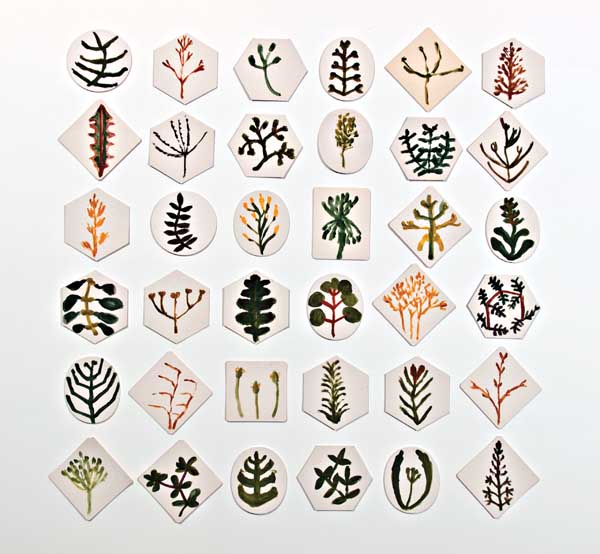 Stephanie Radok, Weeds of the City, 2010
I've been checking the blog and feeling a bit disappointed that there hasn't been a new post for a couple of days now. Then I remember: oh yeah, if I want to read it, I have to write it.
I'm late writing here because I've been busy writing elsewhere, for Australian Art Collector. Actually, writing is an exaggeration. More like collating, since the 6 stories are haiku in length. Fifty short words. But it does mean in the week before, I reach out – to artists, galleries, publicists and auction houses – in order to have some material to file. I always find more than I need. Like Stephanie Radok's lovely weeds painted onto beer coasters. What is it that's so appealing about these little works? Is it their taxonomic quality? Modest scale? Their pleasing sense of variety though they are unmistakably paintings made by a single hand? I like all of this about them and more.